When rough tartar accumulates on tooth surfaces and touches the gum line it is time for a professional oral assessment, treatment, and prevention visit.
What is involved with a dental exam?
A dental exam to confirm that a dental cleaning is needed is the first step. Your veterinarian will review with you what procedures are likely required prior to the dental cleaning. Your veterinarian may perform preanesthetic blood tests to ensure that kidney and liver function are satisfactory for anesthesia, as well as an evaluation of the heart and abdomen if needed. Anesthesia is important to allow a tooth-by-tooth examination including dental X-rays.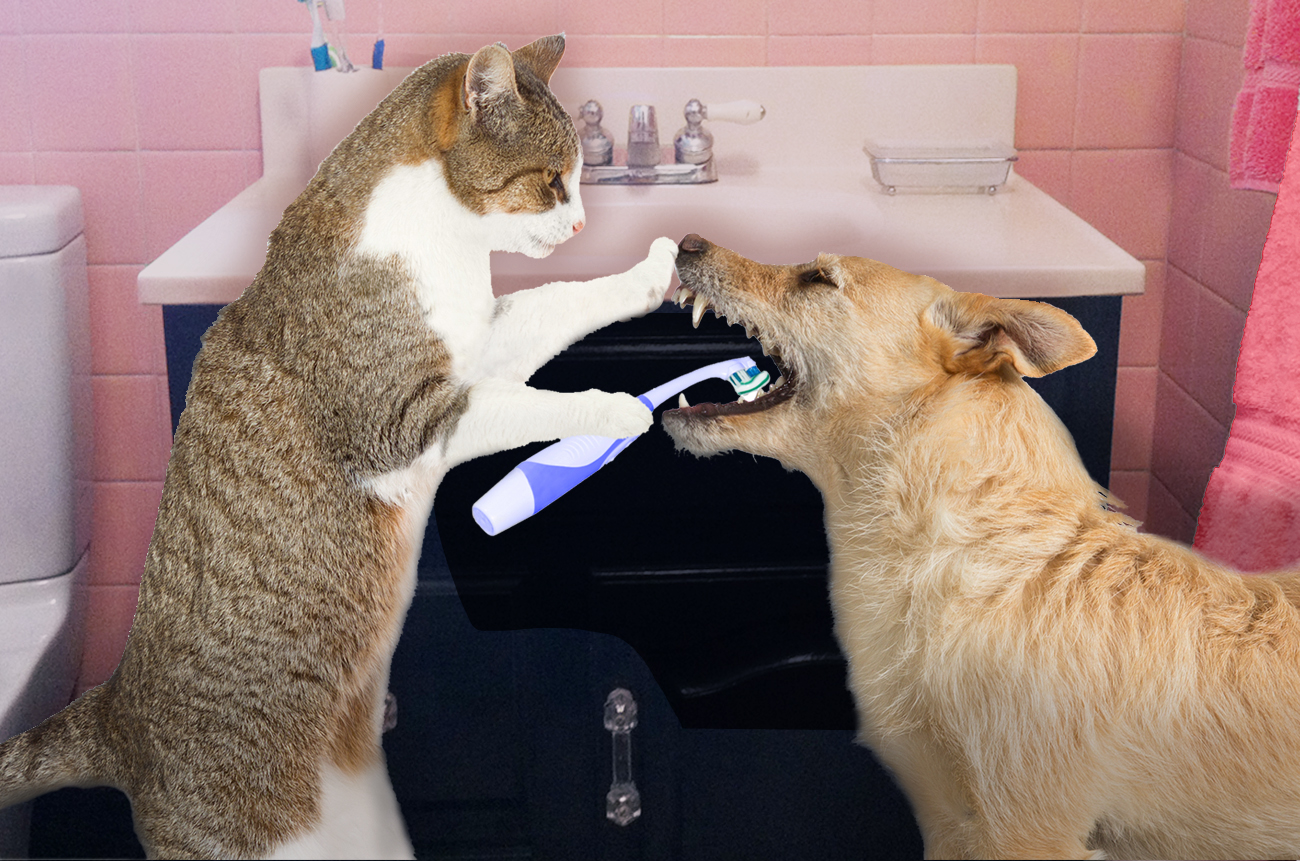 What happens during a professional dental cleaning visit for my pet?
A dental cleaning visit will include a thorough dental examination, teeth cleaning, and polishing to remove the tartar and periodontal disease-causing plaque. This is done while your pet is under general anesthesia. Once anesthetized, your veterinarian with the help of veterinary assistants will thoroughly examine the mouth, noting abnormalities in the medical record. A dental probe will be used to evaluate gum bleeding and periodontal pockets where food can accumulate and decay if not properly cared for.
When periodontal disease is advanced, it may not be possible to save the badly affected teeth, which may need to be extracted either during the procedure or at a later time.
The treatment your pet may require will be discussed with you after the cleaning once each tooth and the gums have been checked. Since it can be difficult to predict the extent of dental disease in advance of the procedure, your veterinarian may contact you during the procedure to discuss any additional treatment that may be necessary.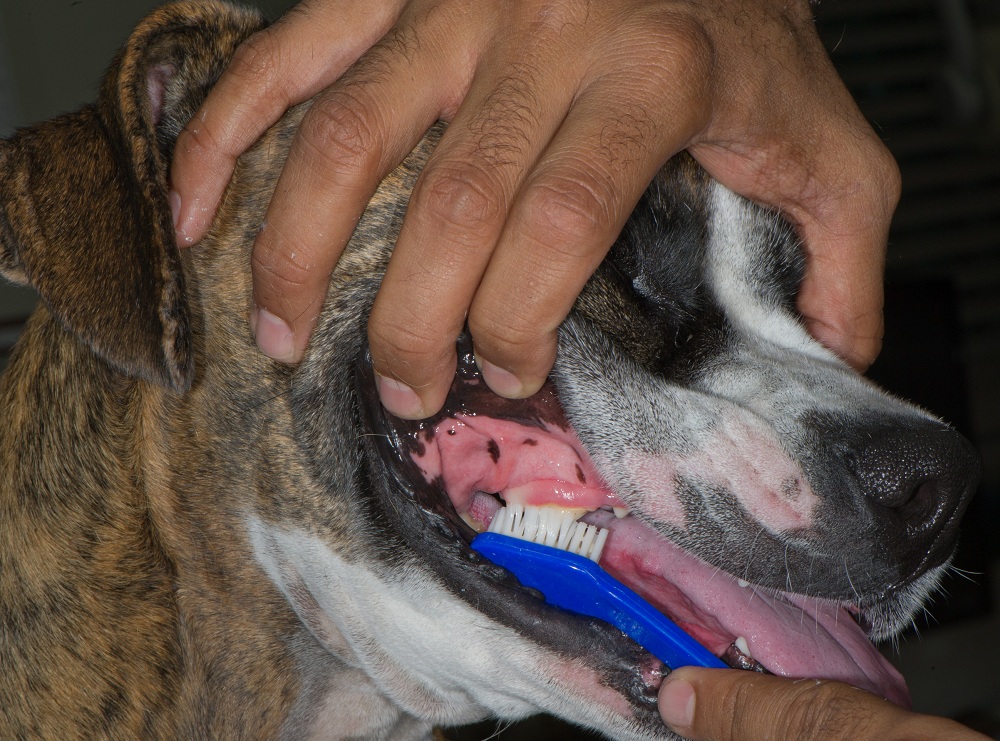 How are my pet's teeth cleaned?
After a thorough examination of your dog's mouth, tooth scaling will be performed, using both hand and ultrasonic scalers to remove plaque and tartar above and below the gum line. The tartar below the gum line causes the most significant periodontal disease, so it is important that it be thoroughly removed.
After scaling, the teeth are polished to remove microscopic scratches and decrease the rate of subsequent plaque build-up.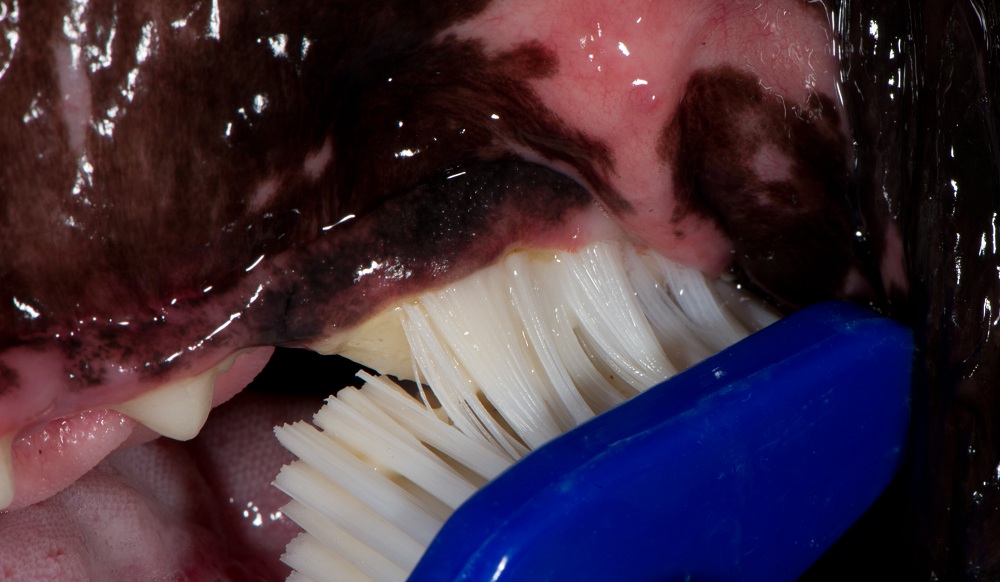 Why can't plaque and tartar be removed with a human dental scaler?
Although you can remove some of the accumulated plaque and tartar above the gum line in dogs that are cooperative, there are four problems with doing this:
Only the visible tartar above the gum line is removed. This leaves the plaque and tartar below the gum line which will continue to cause periodontal problems.
It is neither possible nor safe to clean the inner surfaces of the teeth properly in a conscious pet.
The use of any instrument on the tooth enamel will cause microscopic scratches on the surface which will ultimately damage the tooth surface, leading to further disease - this is the reason your dental hygienist always polishes your teeth after removing tartar with dental instruments.
If your pet moves suddenly the sharp instrument may cut the gums causing pain and bleeding.