Your visit in Wellness Veterinary Hospital & Diagnostics Centre
We understand that not many people like going to the doctor, however at least we understand when and why it's necessary. You can't say the same for animals, especially your pet is unwell or injured, but rest assured we will work tirelessly to give you and your beloved animal family member the very best care and support at this difficult time.
You are here because you are in need of our guidance and medical expertise, and to invite us to join you on the journey to find the best path forward for your furry family.
Wellness veterinary hospital provides the services in the field of orthopaedics, neurology, soft tissue, oncology and radiology. But so much more than this, our medical team care passionately for animals. Compassion – a key trait in all Wellness staffs. 
To help get a feel for what your visit could look like, here is an outline of the journey:
At Wellness Veterinary Hospital & Diagnostics Centre we have staff on site 24 hours a day 365 days of the year. If you are concerned about your pet or are unsure if it is an emergency then please contact us for advice or make your appointment on 2572 2088.
Moreover, we understand that sometimes you may not be able to make a call for consultation booking, that's the reason we provide online booking platform for owner's convenience with just a few click to make your appointment anywhere and anytime.
When you arrive Wellness Veterinary Hospital & Diagnostics Centre, you will met our friendly and professional receptionists who will make you feel welcome and reassuring. You will be shown to our open and comfortable reception area to await your consult, where will bring both you and your furry family with relaxation.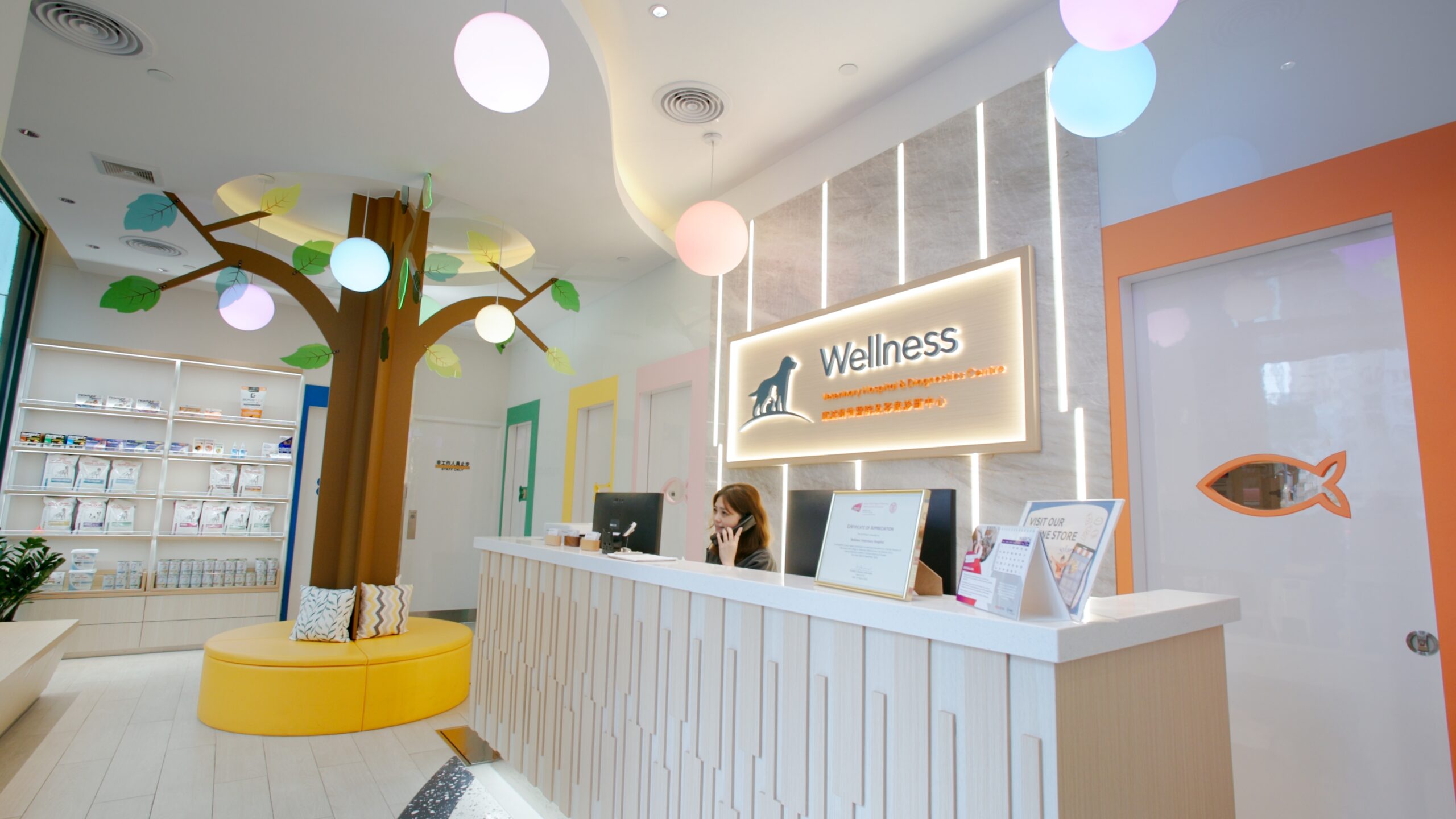 You will be met by our veterinarian for your appointment, who will do an extensive examination and explain with you in an open discussion their recommendations, and together you will work out your desired course of treatment plan that can give the best possible outcome and a sense of comfort and wellbeing to you and your pet, knowing that we are doing all you can in your comfort zone.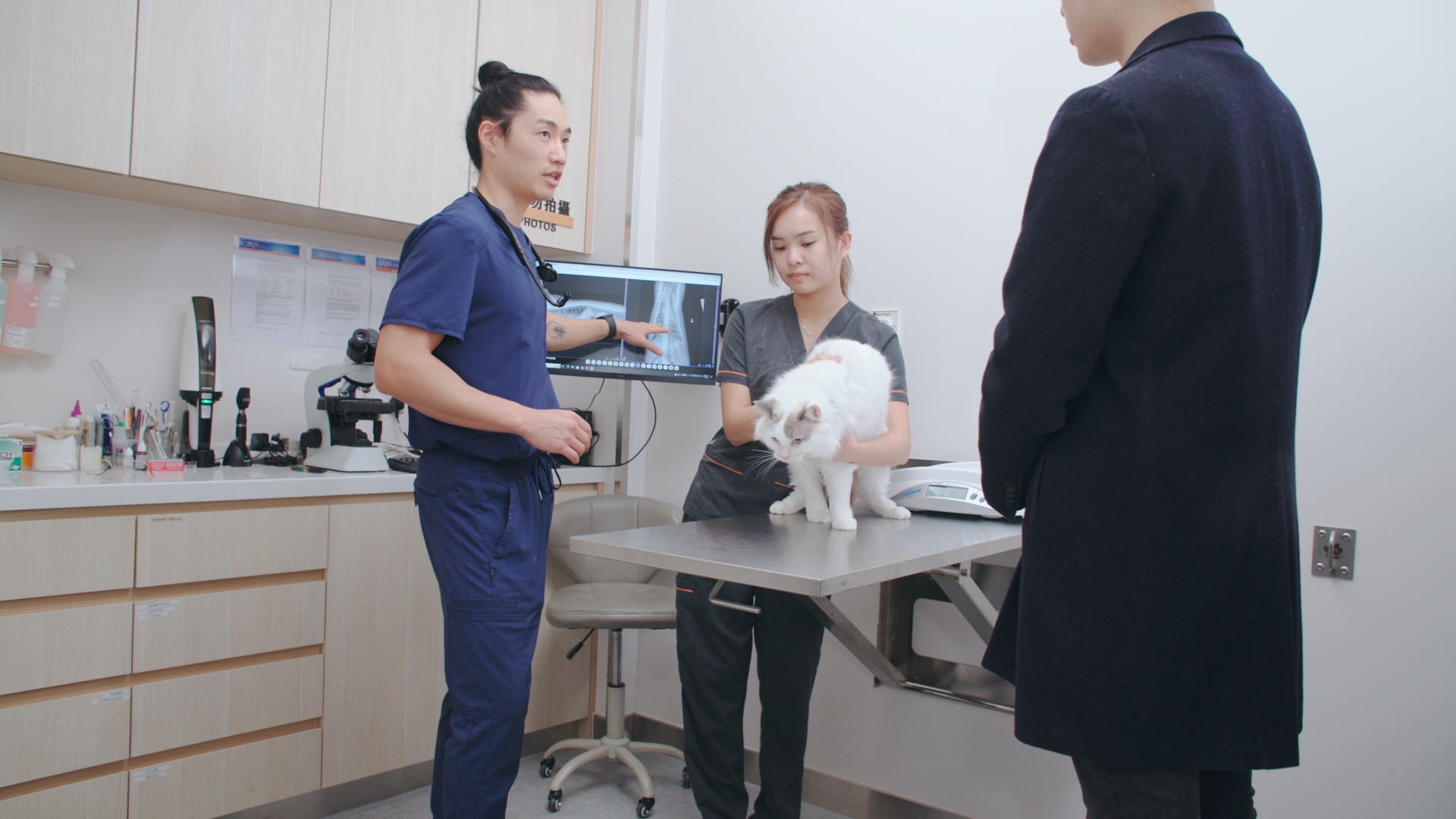 At Wellness Veterinary Hospital & Diagnostics Centre, we have dog ward and cat ward, where the patients are given their own dedicated healing space during their stay, and we have a team of nurses whose sole purpose is to ensure all aspects of inpatient care is met.
We are committed to delivering the highest level of care available anywhere in the world and you can feel assured that your pet will receive as much care, attention, love and cuddles as it would at home.
The wards offer the best facility imaginable for the care, recuperation for patients staying with us.
Find out more information of our patient caring team on Our team page.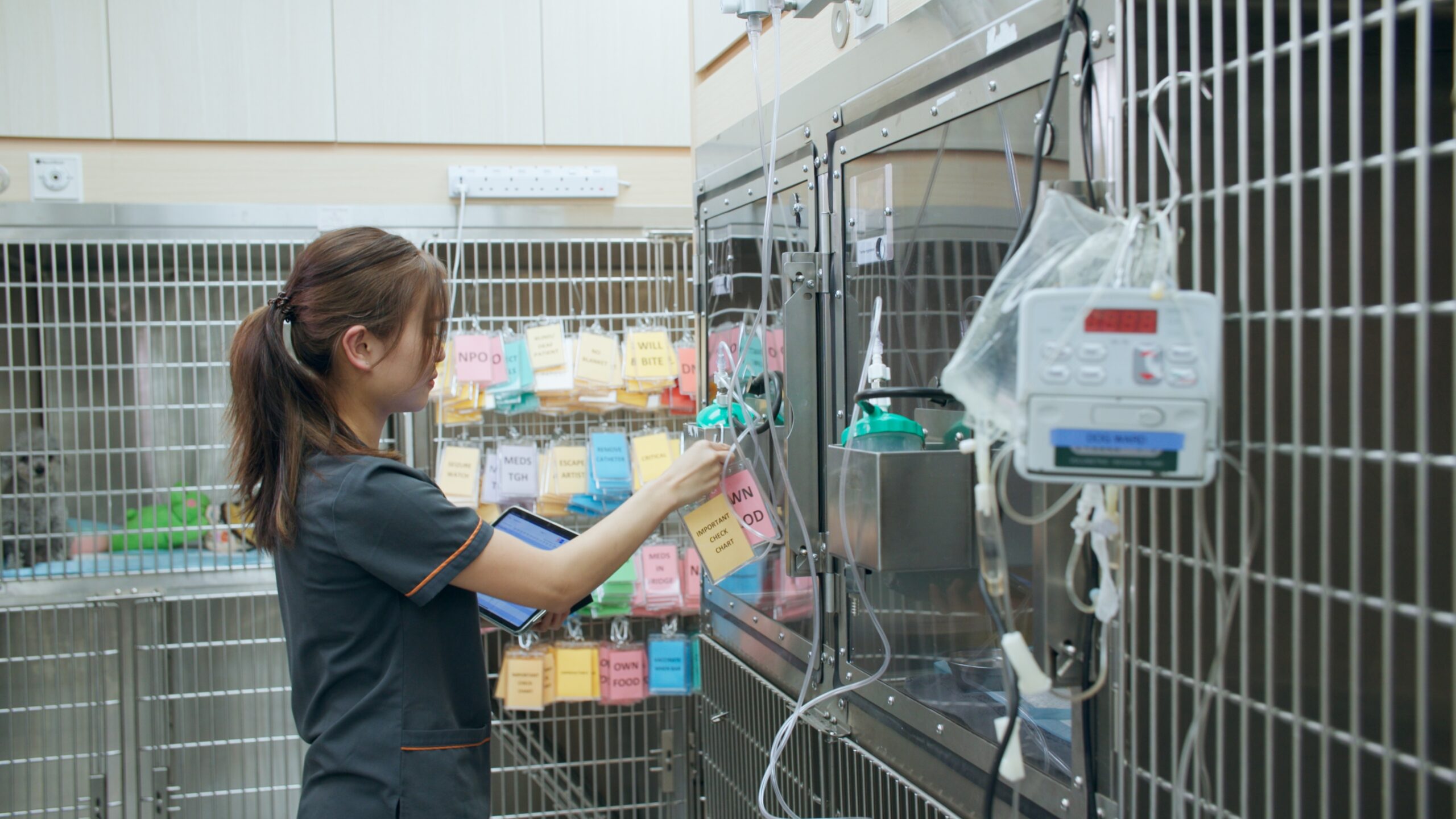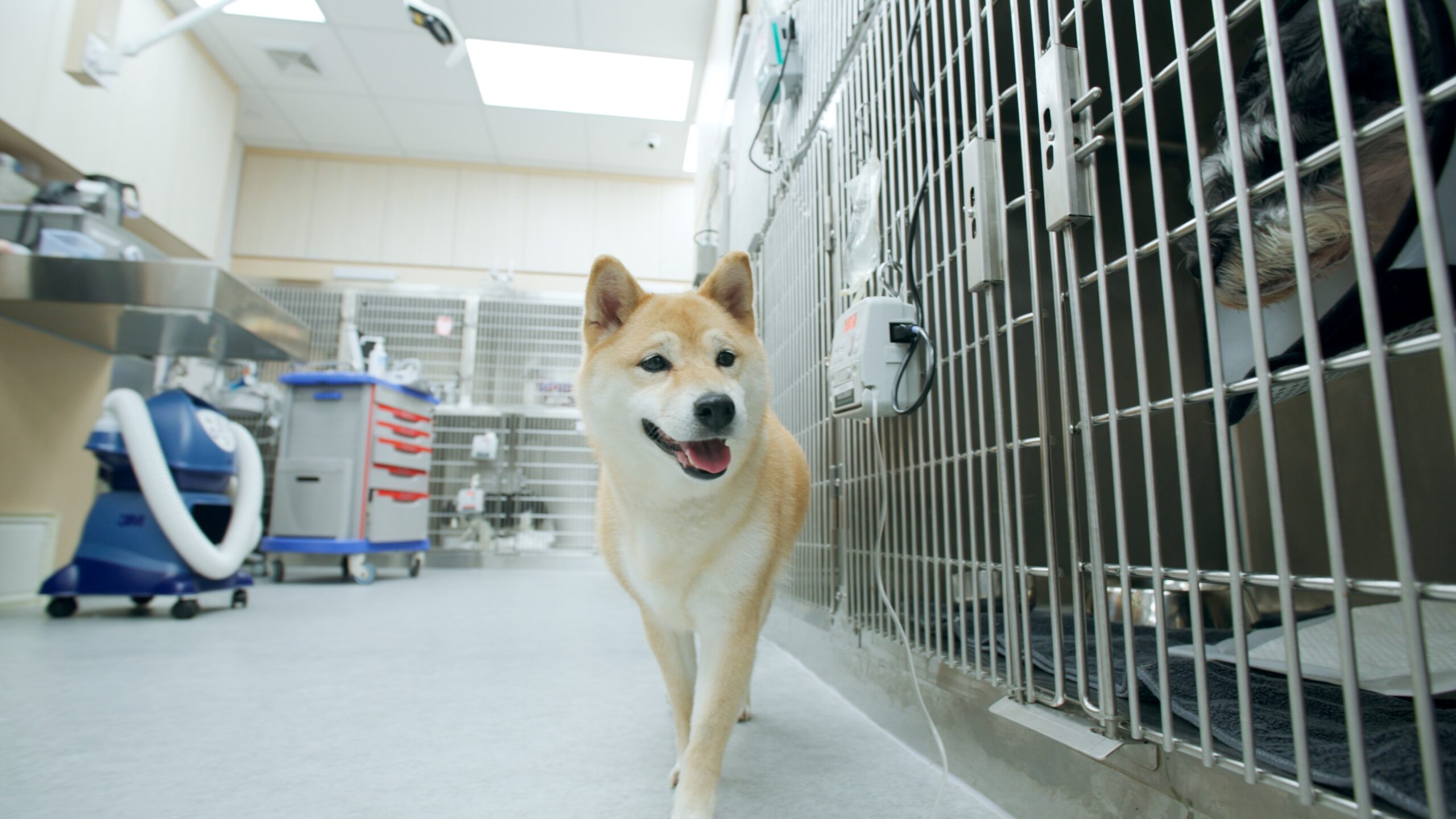 The majority of the patients we accept require a certain kind of imaging examination, whether it is radiography or advanced diagnostic imaging, such as a CT Scan. Our imaging services will enable more accurate and rapid diagnosis of both routine and potentially life-threatening illnesses. Our patients may be treated with greater efficiency by having this conveniently accessible and modern facility.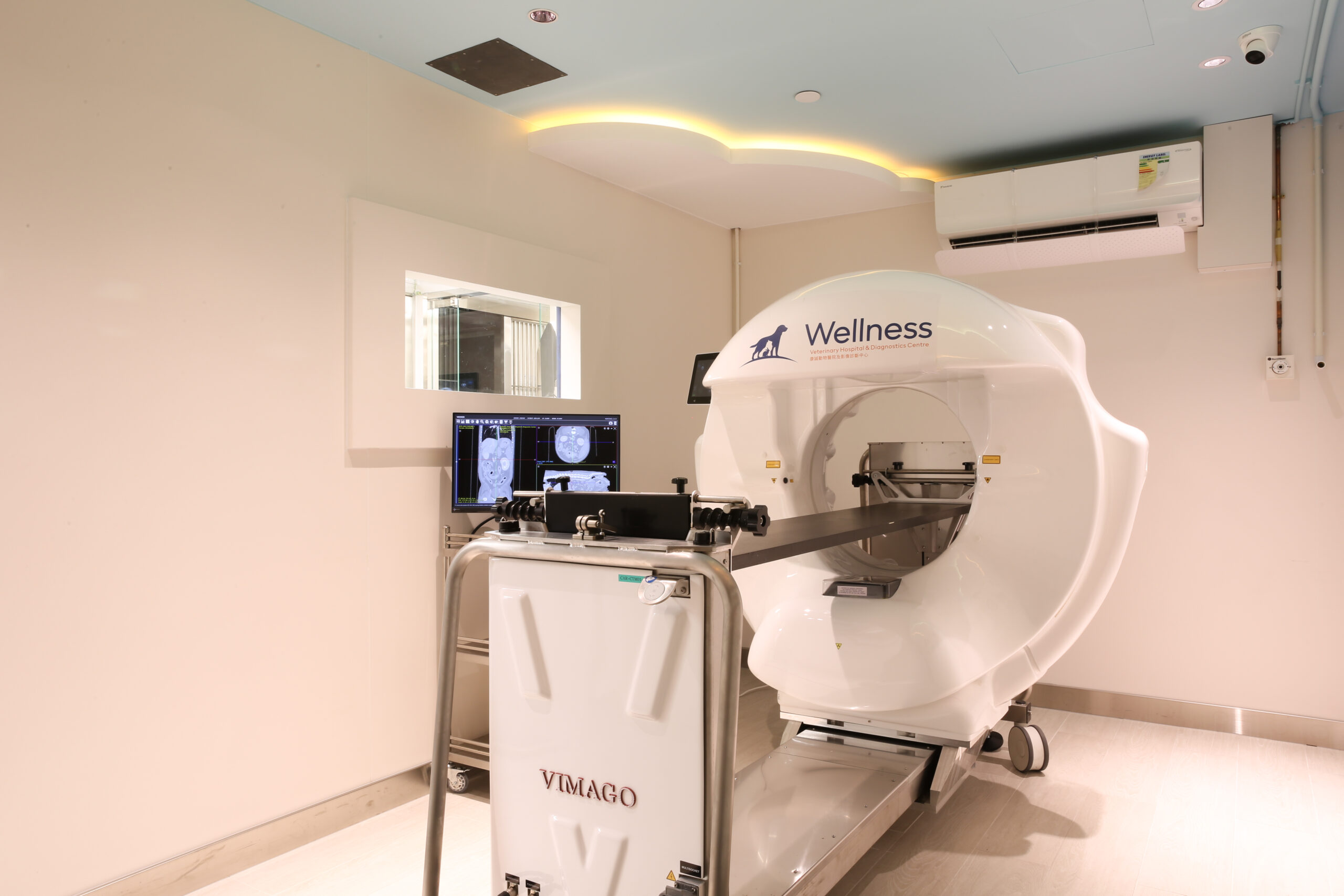 We have two surgical theatres suite fully equipped with state-of-the-art equipment and patient monitoring facilities.
The state-of-the-art endoscope equipment that allows us to look directly inside the patient's, the most sophisticated and efficient diagnostic modalities available in veterinary medicine today.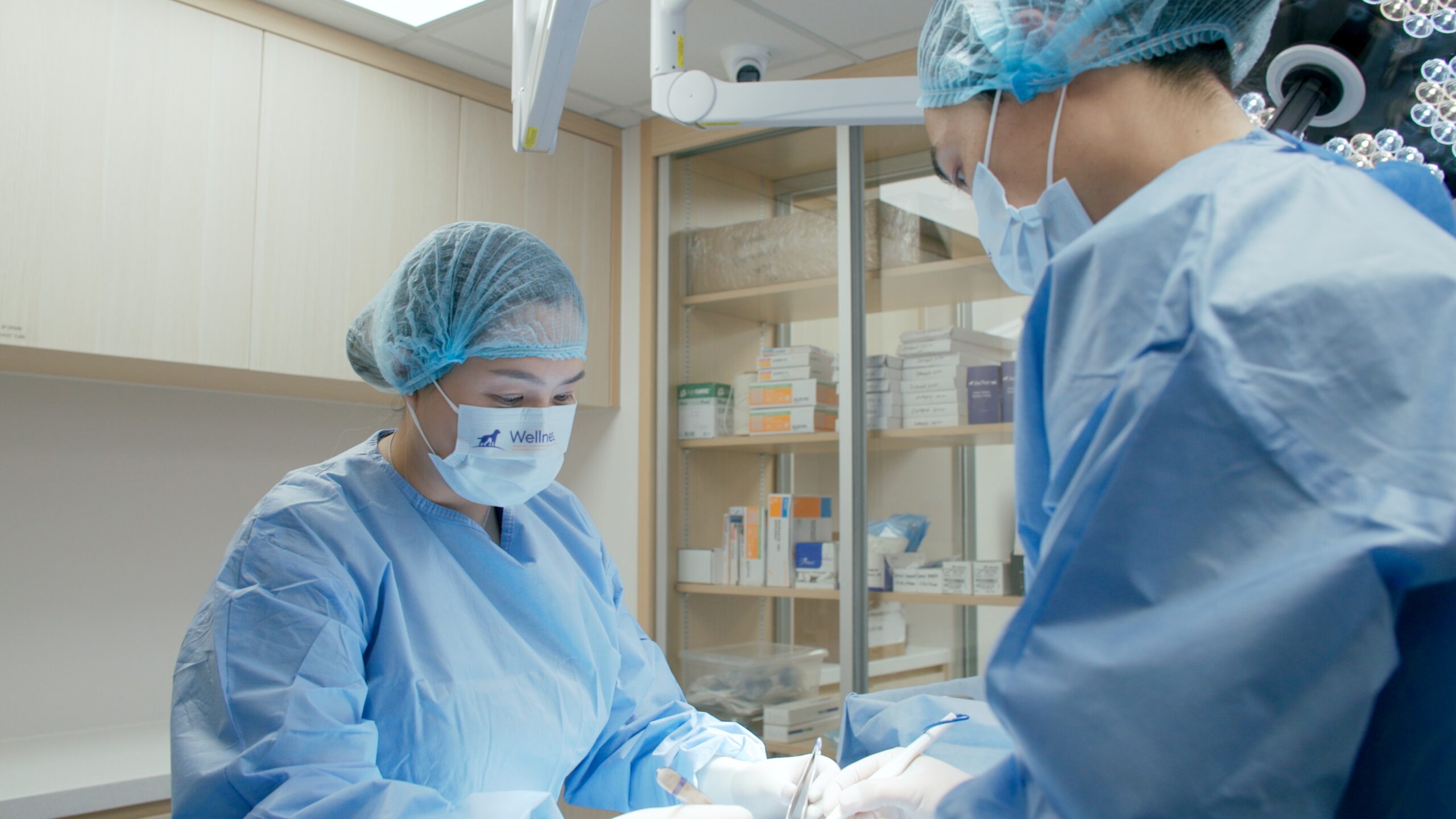 Wellness Veterinary Hospital & Diagnostics Centre believes that excellent rehabilitation is essential to the outcome of surgical intervention since it promotes enhanced mobility while reducing pain, inflammation, and recovery time.
We have an ultramodern rehabilitation service that provides some of Hong Kong's most advanced psychotherapy and hydrotherapy facilities for animal recovery.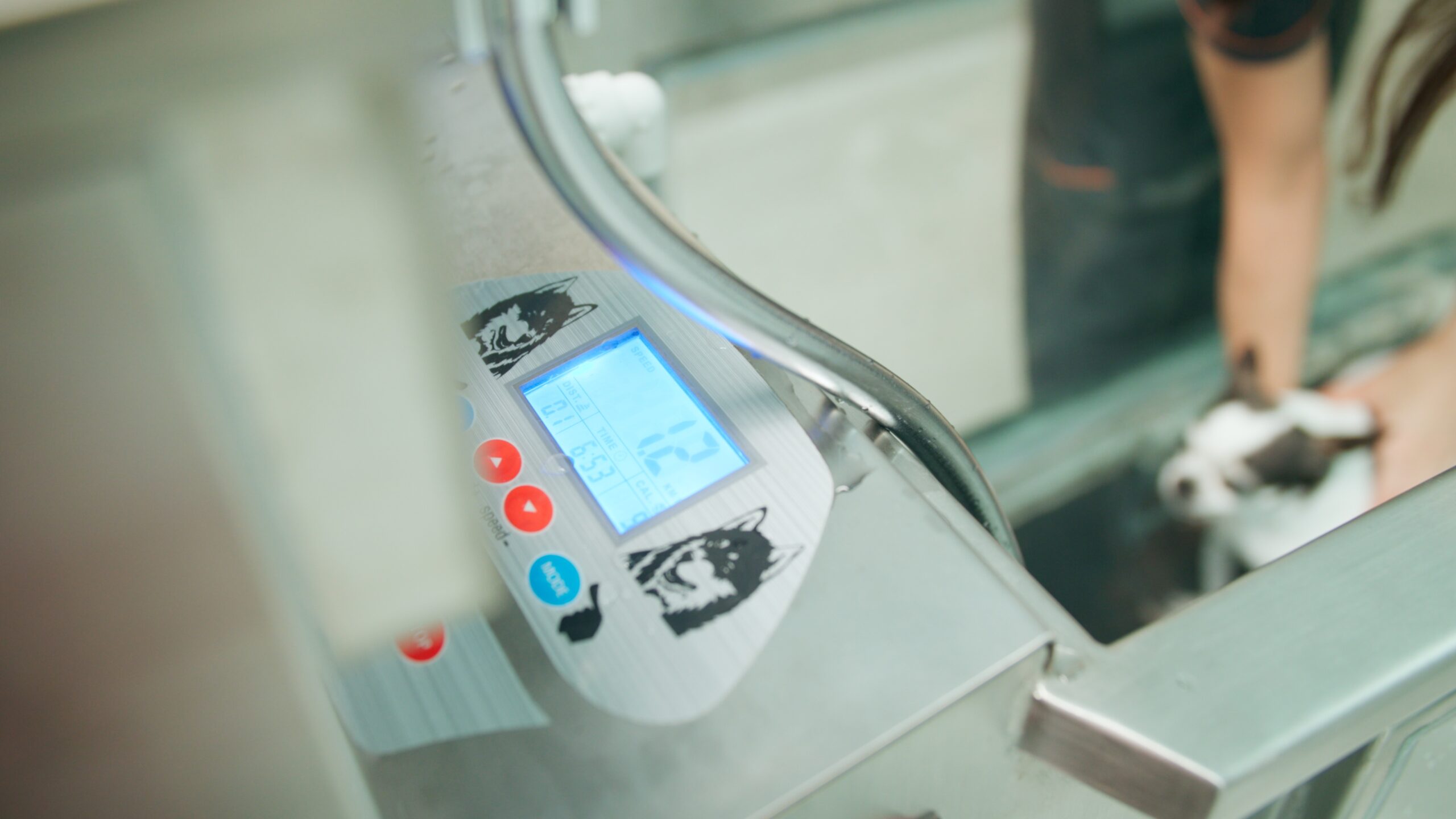 Get directions for Wellness Veterinary Hospital and Diagnostics Centre
If you have any questions about your visit, please see our
FAQs section
.
---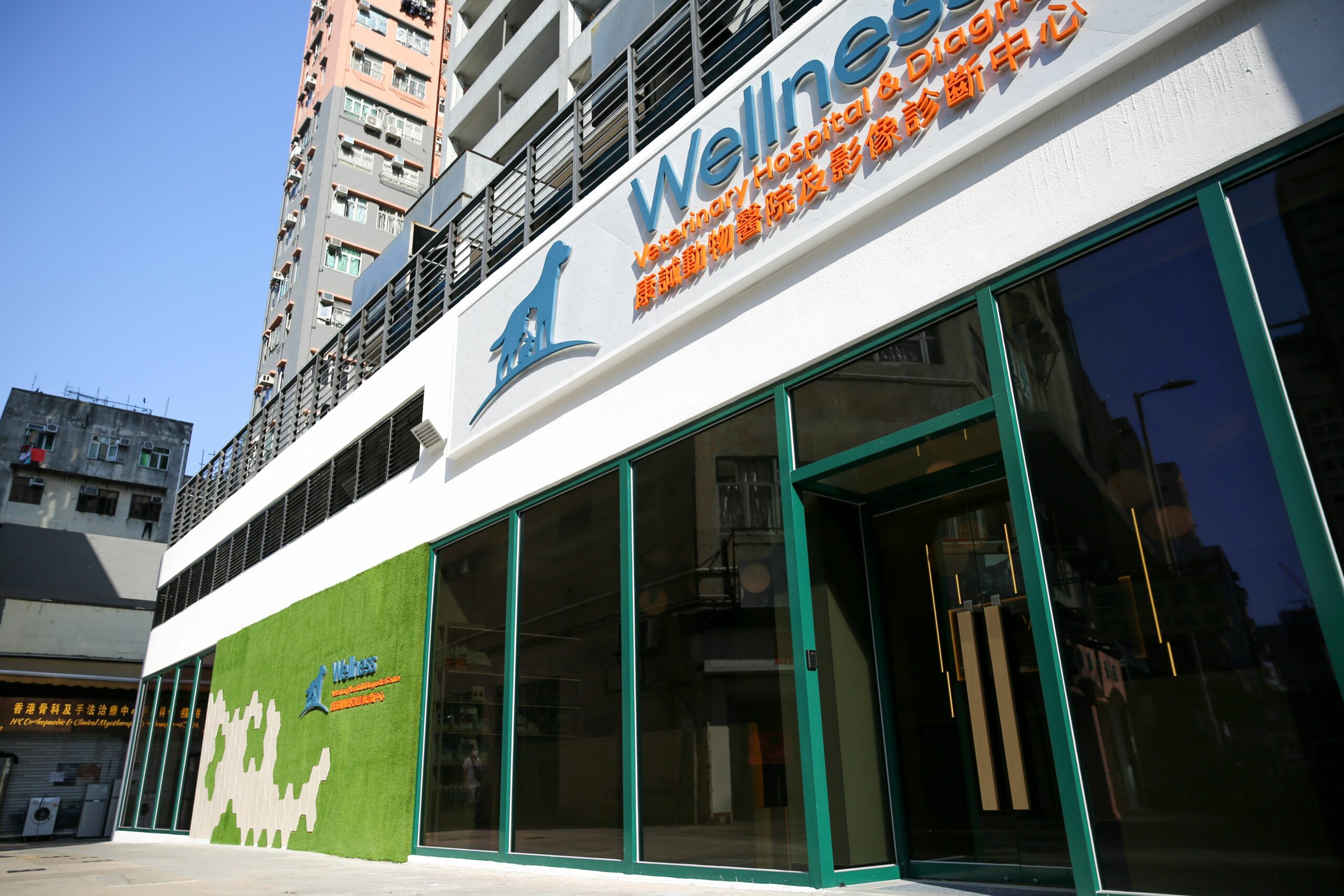 G/F, Shop 33, 35-39,
Portion Of 40, Golden Plaza,
28 Shui Che Kwun Street,
Yuen Long,
Hong Kong
Tel: +852 2572 2088
Fax: +852 2572 2300

---
Our platform will release relevant information about pet care advises and updated news, providing pet owners with more practical knowledge and tips.
Blog - Pet care advise
"The Vet Says" is a series of informative articles written by our vets, hoping to share some of our knowledge and experience, with a sense of humour and a lot of love. We hope you enjoy the read, and do let us know if you have any questions, or you want us to write about a specific topic. We are all about pet Wellness and owner education! (We only write about general topics and we will not address individual pet's question online.)